Vision
Mission
We believe that everyone should have the opportunity to live in an affordable and pleasant home. A place where you feel at home; safe and secure. It's an essential factor to be happy. Happy people are sick less often, have more energy and are more positive. That's good for the individual, for the environment and therefore for society as a whole and the economy. That sounds logical, but it's not. Because thousands of young people and families are looking for affordable housing. Often for years. With a lot of frustration as a result.
Hamlet represents the new way of thinking and acting in housing. By integrating innovative technology with a smart building system and CLT wood as the most important building material, we want to contribute to the sustainable, clean and fast realization of healthy and affordable homes.
Design for Manufacturing & Assembly
We work according to the principles of this design method, which strives for the highest possible production efficiency and therefore the lowest possible costs.
During the entire design process, we not only check whether everything is structurally sound, but also continuously test whether all parts can be efficiently produced, transported and assembled on site. This prevents mistakes, additional work and wasted time later in the design process or during implementation.
Thanks to this integrated approach, we guarantee that the design can be realized one-to-one and at predictable costs.
Structural Shell+
Of course, the structural shell primarily fulfills a constructive function, but in a wooden building part of the acoustic and fire safety concept is also derived from the structural shell.
Hamlet designs and calculates the structural shell from a holistic approach in which construction, acoustics and fire safety are approached as a trinity. We call this Structural Shell+. This gives the design team clarity at an early stage about the complete wall and floor thicknesses and it also saves time and costs for the client.
Assembling a wooden structural shell goes very quickly. That's why we like to think along about optimal finishing methods; to enable people to continue to benefit from the high construction rate during the entire construction.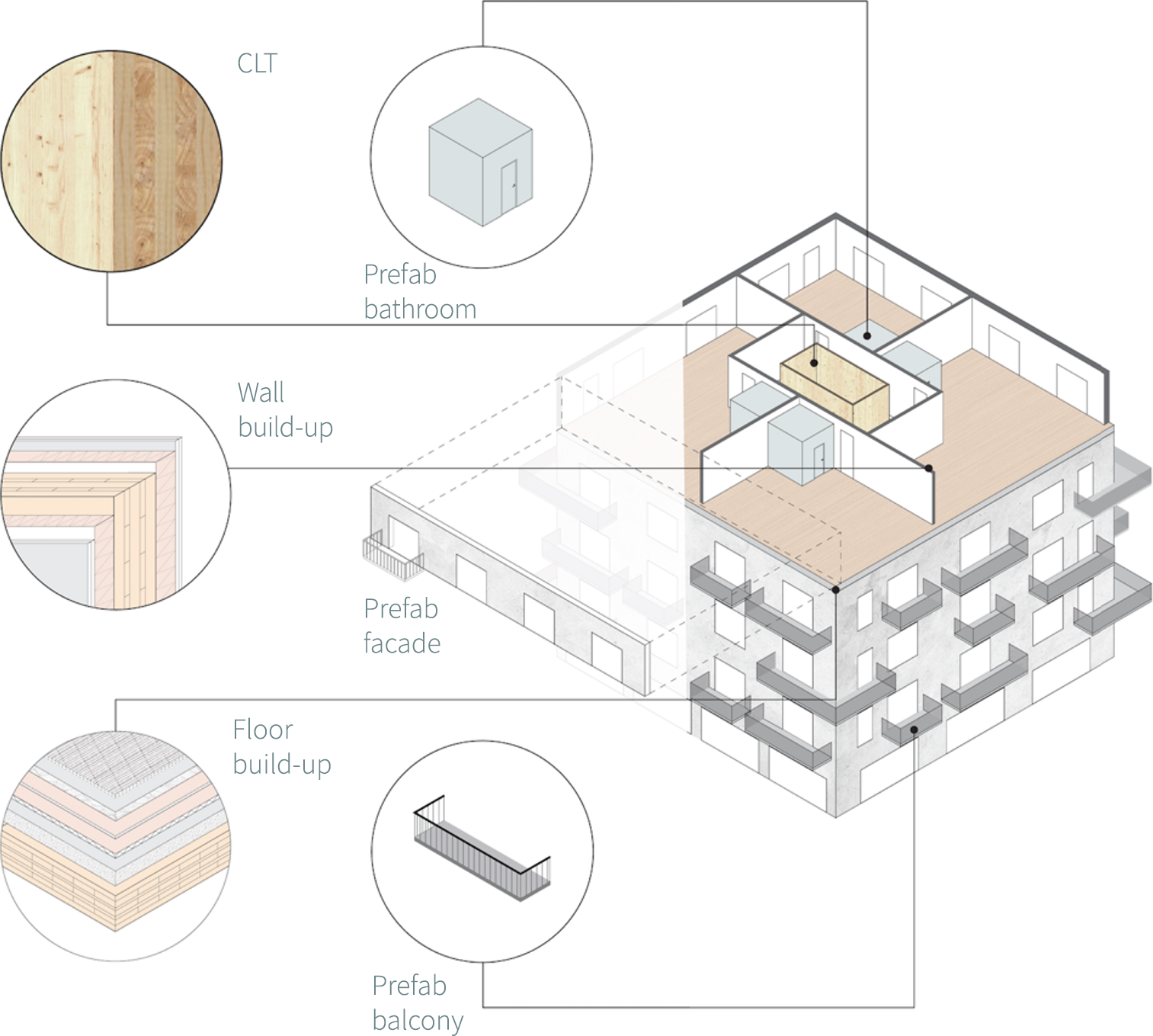 Structural Shell+ - Tuning finishing systems to timber construction in the design phase